New Mexican coffee!
We have been looking for a Mexican gem for many months and we are delighted to finally be able to offer it to you!
By Neville Baud - 2 August, 2022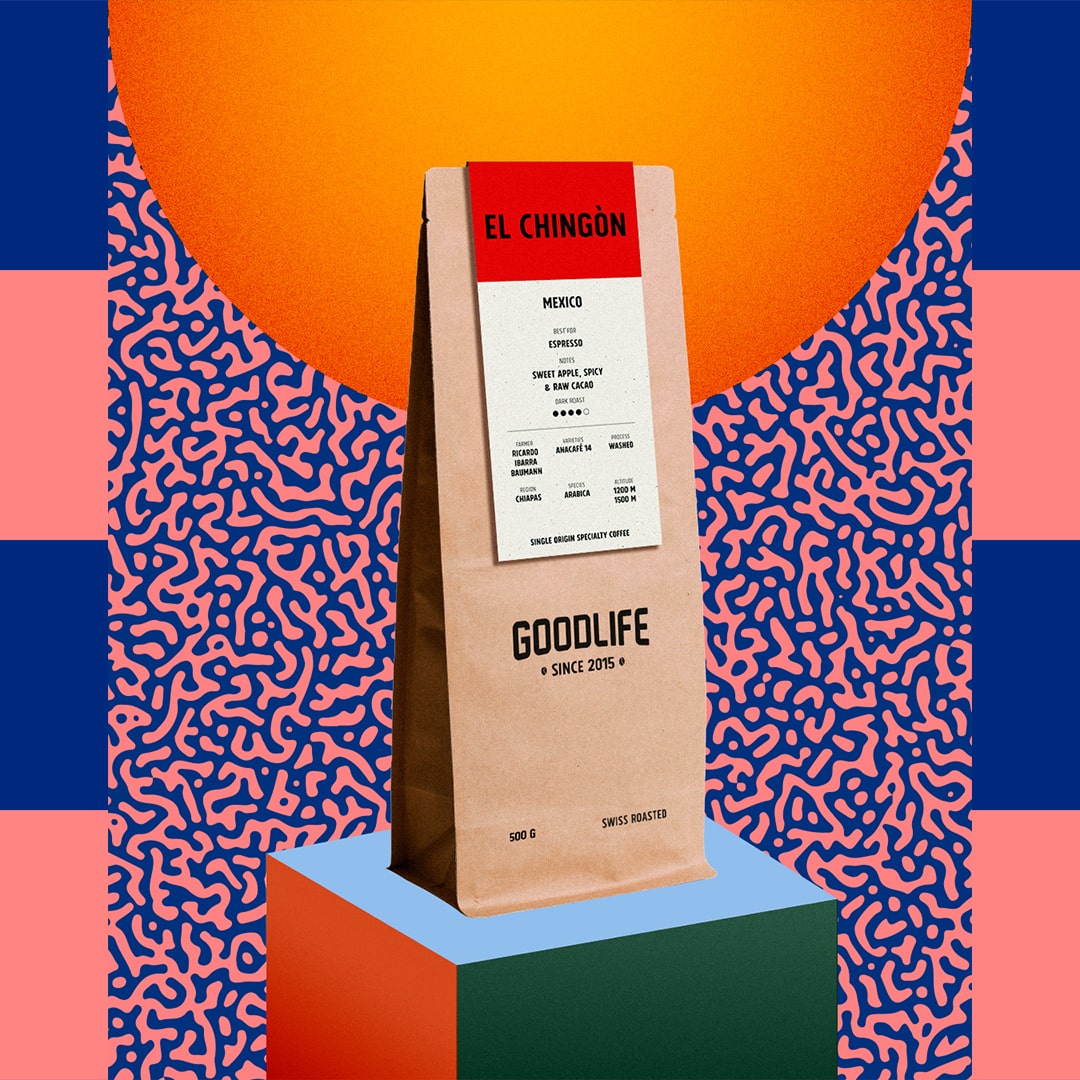 Our master roaster Antonin, always on the lookout for the best green specialty coffees, receives and tests samples of new harvests from all origins every month. He selects only the best according to precise specifications and creates a roasting recipe adapted to each selected profile.
We have been looking for a Mexican nugget for many months and we are delighted to finally be able to offer it to you! Antonin chose an espresso/mocha pot roast for this coffee to bring out its sublime cocoa notes.
You'll get a balanced cup full of subtleties with aromas of sweet apple, spices, and raw cocoa.
Here are the main characteristics of El Chingòn:
Farm: Finca Nuevo Mexico
Producer: Ricardo Ibarra Baumann
Origin: El Triunfo Natural Park, Chiapas, Mexico
Variety: Anacafé 14
Process: Washed
Altitude: 1'200 to 1'500 m
Harvest: March 2022
Certification: Rain Forrest Alliance
The producer :
Don Ricardo took over and began the conversion of the family farm into a Finca 100% dedicated to coffee now 35 years ago. Since then, Ricardo has continued to invest in the development of the farm and its infrastructure.
Finca Nuevo Mexico is now one of the most modern and innovative fincas in Chiapas, in terms of coffee processing capacity and environmental impact.
Since 2019, Ricardo has been joined by his two sons Carlos and Ricardo.
The farm: Finca Nuevo Mexico
Finca Nuevo Mexico is located in the heart of the El Triunfo nature reserve (classified as a UNESCO World Heritage site), municipality of La Concordia, in the southern Sierra Madre region of Chiapas.
The farm now covers more than 50 hectares, all in one piece, and is cultivated in agroforestry. The altitude of the plantations varies from 1200 to 1500 meters.
The main varieties grown are Bourbon, Catuai, Caturra, Anacafé 14 and Tupi.
Finca Nuevo Mexico has its own "Wet Mill" where the cherries are picked up directly after the harvest. Finca Nuevo Mexico operates the "Dry Mill" where the green coffee is sorted and bagged for export according to the strictest quality criteria.
All of the Finca's energy needs are supplied by a mini hydroelectric turbine, a 100% renewable energy.
The variety: Anacafé 14
Anacafé 14 is a hybrid Arabica of the Catimors family (Caturra / Timor / Pacamara), mainly present in Guatemala.
It is an interesting variety for its gustative qualities in the cup as well as its natural resistance to Rust.
Anacafé coffee trees were planted in 2017 at Finca Nuevo Mexico.
---